Thank you to our sponsors!
Interested in being a sponsor like those seen below? Complete the online form and send in a paper form with your generous sponsorship!
---
Roger Vincent Farms
Bill and Audrey Bitzenburg
---
I am willing to pay a sponsorship of $100.00 to ISHSA of Magic Valley for a year of advertisement on the ISHSA of Magic Valley website and social media pages (Instagram and Facebook). The ad will not be posted until payment has been received. The advertisement will remain on the website for the entirety of one year. The ad will be re-posted on the social media sites once a month.

All information and pictures of products or business to be advertised need to be sent to Hannah Clark, publicity chairperson, at ishsaofmagicvalley@gmail.com. An advertisement of your products and business will be made and posted on the website and social media pages. You will be sent, via email, your advertisement to approve before publishing. If changes to the advertisement need made, those requests need to be sent back to Hannah Clark within five (5) days.

Further instructions can be found on the paper form.
---
Powered by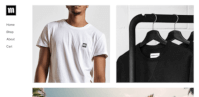 Create your own unique website with customizable templates.