What's New?!
Hello, ISHSA member! Happy new year! We are looking forward to a great 2019!
The annual membership meeting and banquet is on Saturday, February 9, 2019 at Pandora's Legacy (233 5th Ave. S., Twin Falls, ID 83301). The membership meeting will begin at 12:00pm, with lunch to follow at approximately 1:00pm and the awards presentation at approximately 2:00pm.
We will have a membership drive at the banquet so we encourage you to renew your membership at this time in order to vote during the meeting. As a reminder, membership prices are as follows: individual for $50.00, family with two members for $70.00, family with three members for $75.00, family with four or more members for $80.00. Forms will be available at the banquet or you can fill one out from our website and bring it with you.
During the meeting, we will need to elect a few new officers for 2019. If you would like to run for president, secretary or treasurer and join a great group of directors, please email
ishsaofmagicvalley@gmail.com
by January 28 to add your name to the ballot. Without volunteers, our club simply wouldn't function.
You will be asked to pay for your meal at the door to ISHSA of Magic Valley. The cost for lunch is $12.00 for adults and $8.00 for children under 12. The menu is as follows:
chicken forestiere (chicken breast with a mushroom cream sauce), starch side, such as potato, salad with ranch or Italian dressing, seasonal vegetable, cookies, soda or tea. You may purchase alcoholic or specialty drinks from the restaurant directly. You must RSVP for the meal by January 28. You can either complete the
online form
or email
ishsaofmagicvalley@gmail.com
.
Awards will be presented to those members who placed first through sixth in each year-end category. First place winners will be awarded a buckle or gift card. Second place winners will be awarded a keychain or gift card. Third through sixth place winners will be awarded treats for their horses.
We are also taking orders for embroidered ISHSA hoodies (embroidered with the ISHSAMV logo)! The cost is $45.00 per hoodie. Samples will be available at the banquet to try on before ordering.
We encourage you to invite new members to the banquet as we would love to grow our association! 2019 show dates are on our website and on social media.
Please remember to RSVP by January 28 by completing the
online form
or emailing
ishsaofmagicvalley@gmail.com
.
Thank you for a great show season!
Check out our two new featured pages - Advertisements and Sponsors! Details are available on each page!
---
---
Powered by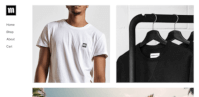 Create your own unique website with customizable templates.